Anatomic fit, advanced bearing options, and streamlined surgical instrumentation.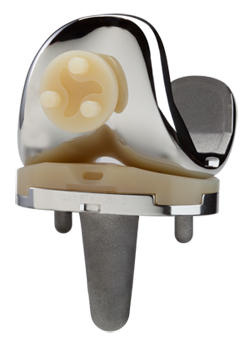 The A200 CR Knee System provides component options to reconstruct the knee with maximum range of motion and implant stability.
A comprehensive range of interchangeable implant sizes and configurations provide an optimal implant fit regardless of patient size or gender.
Low-wear bearing options include MAX Highly Crosslinked Polyethylene and E-MAX Highly Crosslinked Polyethylene with Vitamin E.
The system includes streamlined, versatile instrumentation that was designed for OR efficiency and reproducible results.